Om resepsjonen vår
Fra mai til september:
Ikke fast bemannet når kafeen ikke er åpen (juli og første del av august).

Vi nås på telefon 915 82 111. Vi er som regel i nærheten og jobber.

Kontakt oss ved å ringe – ikke send meldinger med mindre det er avtalt. Telefonen er ofte viderekoblet til et annet telefonnummer og da videresendes ikke meldinger.

Resten av året – vinterstid:
Det er en fordel å ha ringt oss dagen før ankomst i ukedager.
Hyttebestilling kan gjøres på forhånd via e-post: Bestilling
---
---
---
---
From around the middle of August our reception will not be staffed on a regular basis, but you can reach us on mobilephone: +47 915 82 111. You can book a cabin in advance by sending an e-mail: Booking
Contact us by calling us. Our telephone is often forwarded to another phone – textmessages can not be forwarded automatically.
---
E-post/E-mail:

  Haugen Hytteutleie & Camping – Haugen AS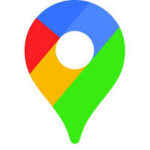 Kart – Haugen Hytteutleie & Camping, Sirdal / Map – Haugen Hytteutleie & Camping, Sirdal
---
---
Betaling/payment:
---